JR SPORT ELITE's Feature Products For Sale:
---
ZEAL ULTIMATE ODOR ELIMINATOR
This unique odor eliminator is proven to work far beyond the many brands you see in stores. If you are in sports and want to keep gear, shoes, and yourself clean and fresh, it is time to try ZEAL ULTIMATE ODOR ELIMINATOR
TECHNOLOGY:
To eliminate a wide variety of odors in the environment requires an effective product, one that not only displaces the malodor with more pleasant odors, but also effectively destroys and eliminates the unpleasant odors. Irrespective of the type of odors, ZEAL ULTIMATE ODOR ELIMINATOR incorporates two odor control techniques:
Reduces the malodor in concentration so that is less intense with the result that any objectionable effects are diminished. This approach involves the technique of removing odors from the environment by absorption methods.
The malodor may be changed in quality so that it becomes more acceptable. This approach modifies odors by chemical conversion to odorless or nearly odorless product or to products whose odors are more pleasant.
---
---
Online Order Payment:
Any orders made online through Pay Pal: (minimum 1 case purchase)
Order pick up at:
Okanagan Staffing – Providing careers in the Okanagan and supporting Pickleball Kelowna – 250-717-0506
1476 St. Paul Street, Kelowna, BC
PRODUCTS AVAILABLE AT PICKLEBALL DEPOT in Vernon and Kelowna.
Future retail locations for purchases to be announced.
---
Product Reviews: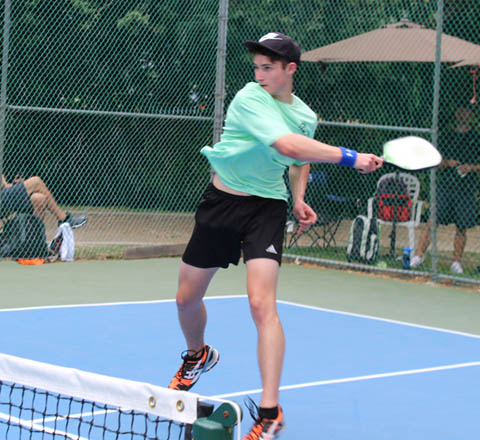 "I bought ZEAL Ultimate Odor Eliminator to use for my Yoga bag, but realized quickly it was ideal for my car, my children's back pack, and to eliminate odors in our closets and bathrooms. I am a big fan of the Coconut scent and highly recommend this unique odor eliminator as it does the job and does not leave a perfume behind."
Cara Arding – Vernon
---
"I have used so many odor sprays and only found ZEAL Ultimate Odor Eliminator to actually work. It is the best odor eliminator to use for difficult to remove odors and it works great for pet odors."
Andy Herredy – Kelowna
---
"Playing competitive sports and having my shoes and gear always smelling, I started using ZEAL Ultimate Odor Eliminator. Not only does the odor get removed, it is fresh without a strong after smell. It is amazing and works and I love the Tropical Scent!" It is especially great with any bathroom Odors."
Jacob Landry – Kelowna
---