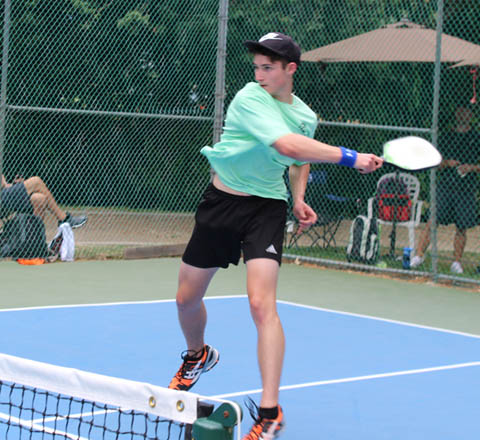 Introducing Jordan Renwick, President of JR SPORT ELITE.
He is an up and coming competitive Pickleball player representing Kelowna BC, Canada, and a member with the Kelowna Pickle Ball Club…..
---
JR SPORT ELITE's

Feature Product Now on Sale:
---
ZEAL IMPACT SPORTS SPRAY AND ODOR ELIMINATOR
This unique product is proven to work far beyond the many brands you see in stores.   If you are in sports and want to keep gear, shoes, and yourself clean and fresh, it is time to try ZEAL IMPACT! – Zero Expectations, Always Living!
Never Expect Life To Go Perfectly, Work Hard, Never Give Up, Live Your Life, & Be Happy!

TECHNOLOGY:
To eliminate a wide variety of odors in the environment requires an effective product, one that not only displaces the malodor with more pleasant odors, but also effectively destroys and eliminates the unpleasant odors.  Irrespective of the type of odors, ZEAL IMPACT incorporates two odor control techniques:
Reduces the malodor in concentration so that is less intense with the result that any objectionable effects are diminished. This approach involves the technique of removing odors from the environment by absorption methods.
The malodor may be changed in quality so that it becomes more acceptable. This approach modifies odors by chemical conversion to odorless or nearly odorless product or to products whose odors are more pleasant.
---
Product Reviews:
"Not only do I use ZEAL IMPACT for my son's shoes and sports gear, I make sure we spray it in his bedroom and car especially if there has been any smoking.  I like the freshness it provides and it is clean and pleasant.  Sandy McKenzie – Kelowna
I have used so many odor sprays and only found ZEAL IMPACT to actually work.  It is the best odor eliminator to use for difficult to remove odors and it works great for pet smells."
Dave Demeyere – Kelowna
---
"Playing competitive sports and having my shoes and gear always smelling, I started using ZEAL IMPACT SPRAY.  Not only does the odor get removed, it is fresh without a strong after smell.  It is amazing and works!"
Jacob Landry – Kelowna
---